Designed for your personal SoulCollage® practice
iPhone & iPad App Features
Store your SoulCollage® cards.
Carry them with you on your iPhone or iPad.
Show your cards to people you whenever you may be talking about SoulCollage®.
Make notes on any card at any time using the keyboard functions on your device.
Do readings anywhere: Draw a random card from your deck for a quick "Reading" or draw 4 cards for a traditional Reading.
Save your Reading and its notes so that you can view all your past Readings.
App Screenshots
Testimonials
I used to work in the field of software development before dropping out of Corporate America, so I understand the amount of work that has gone into making this a reality, and I appreciate it SO MUCH – THANK YOU!!! Before I knew that you were doing this, I was thinking of badgering the software developers in my family into making a SoulCollage® app for me… so you have saved me some family stress, and made it happen so much sooner than I would have seen it otherwise!!
Diana Meier
I purchased the app yesterday and uploaded my deck (89 cards) with ease and faster than I anticipated. At first I couldn't imagine using this app when I have my deck close at hand. I thought I would missed that tactile experience. Well, that was before I did a test reading and saw that it could come in quite handy when pressed for time. … This morning I did an 4-card reading. Oh my, I loved it! It was as powerful as any of the readings I have done with my actual deck.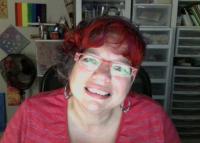 Ginette D'Silva
Edmonton, Canada
App FAQ
Find answers to your questions, learn tips for using your App, share your feedback and contact us here. Visit the App FAQ.