Why a World of SoulCollage®?
Our world is changing and evolving, and so is SoulCollage®! We built this official online SoulCollage® community for the tens of thousands of dedicated SoulCollagers around the world and with almost 5,000 Facilitators in 50 countries.
The World of SoulCollage® is a private, ad-free, community-building social network designed on the Mighty Networks platform which especially supports transformational communities like ours. And there's a mobile app!
Whether you are getting started with a few cards or you have been enjoying making cards for your SoulCollage® deck for years, you will find people here who have important interests and values in common: creativity, self-discovery, integrity, inclusivity and cooperation.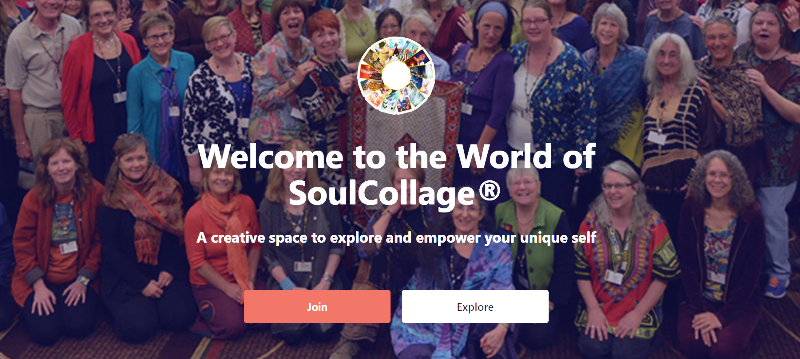 What happens at World of SoulCollage®?
Sharing: Support, discussion (similar to Facebook, but private, and there are no ads).
Inspiration: We swap stories, experiences, and ideas around our shared passion for SoulCollage®.
Connection: Other people who share our interests, who live near us, who do the same things, and who care about the same topics.
Learning: Events, courses, workshops, SoulCollage® Facilitator Trainings, professional development
Mysterious transformation that happens when we share our deep exploration with other people who want to support and empower us through our transitions.
Co-Evolving of SoulCollage®: Shaping a growing, new paradigm, worldwide organization by your participation in it.
 I am new to SoulCollage® and am so excited by this new platform to learn this amazing work. I found out about it while at a retreat some years ago. There was a beautiful art room and someone had created some beautiful collages and there were a few books on the process. I loved it.
Joanie McGovern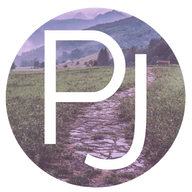 SoulCollage® Personal Journey
Go Deeper with SoulCollage® in Community.
Are you seeking a place to nourish your personal practice of SoulCollage® and connect with other passionate SoulCollagers? Would you like to learn from and interact with seasoned SoulCollage® Facilitators and Trainers from all over the world?
Personal Journey is for people who enjoy creating and using their SoulCollage® cards to express, explore, and empower themselves in community. As a Personal Journey member you will have access to:
Monthly 90-minute live workshops hosted by seasoned SoulCollage® Facilitators and Trainers.
Monthly virtual social events such as our New Member Welcome, and Second Sunday Tea, where you can connect and share with other members.
Growing resource library with recorded workshops, downloads, and supplemental materials.
Deep dive learning and engagement around monthly themes.
Free legacy courses included with membership.
Post and share with others in a safe, private environment–similar to Facebook but without distractions, advertisements, or sharing of your personal information with marketers.
Advance notification of future online SoulCollage® Facilitator Trainings.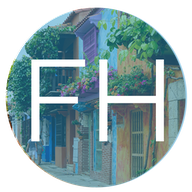 SoulCollage® Facilitator Hometown
Trained SoulCollage® Facilitators: Curated Resources and Community
Are you a trained SoulCollage® Facilitator new to the World of SoulCollage®? Your Facilitator resources, new learning opportunities, and worldwide community network await you there. Email info@soulcollage.com for access.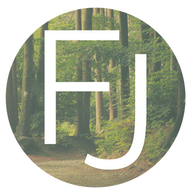 SoulCollage® Facilitator Journey
Community, Support & Continuing Education for SoulCollage® Facilitators
Facilitator Journey is designed specifically to provide professional development opportunities for trained Facilitators who are committed to playing an active role in helping change their worlds through sharing the SoulCollage® process with others. Benefits include:
Private community to connect, learn and share with other Facilitators
Exclusive structured content and and continuing education opportunities
Free subscription to Personal Journey community
Free subscription to SoulCollage® PathMakers
If you are a trained SoulCollage® Facilitator and want to know more about Facilitator Journey membership and a free 30-day trial, email info@soulcollage.com.
Already a member of World of SoulCollage®? Sign in and go to your Learning Path via these links.
–> Personal Journey
–> Facilitator Hometown
–> Facilitator Journey