Discover Your Wisdom. Change Your World.™
In Community!
Our world is changing and evolving, and so is SoulCollage®! The World of SoulCollage® is the Official Online SoulCollage® Community where thousands of dedicated SoulCollagers, trained SoulCollage® Facilitators, and Trainers gather from around the world. Through the magical, creative practice of SoulCollage® we support and encourage one another on the path of self-discovery, healing, and wholeness.
Create. Learn. Connect.
Discover new ideas, inspirations, and "aha" moments with other creatives who share a passion for SoulCollage® within this private, ad-free Community.
Whether you are just getting started or you have been making SoulCollage® cards for years, there are many ways to explore your intuition and imagination at World of SoulCollage®.
Experience a variety of events, workshops, special courses, and online gatherings. Find exclusive content and conversations you can't find anywhere else.
Go deeper and explore the Personal Journey and Facilitator Journey Learning Paths (for SoulCollage® Facilitators) with a free 30-day trial.
Connect online 24/7 with SoulCollagers near you and around the world. Inspire and be inspired! Share your SoulCollage® cards, insights, and gifts of guidance and wisdom. So many possibilities! We co-create our World of SoulCollage® Community experience together every day.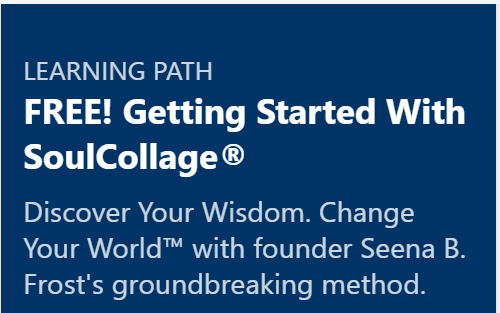 Are you a trained SoulCollage® Facilitator?
Access learning opportunities and connect with the Facilitator Community at Facilitator Hometown. Email info@soulcollage.com to learn more.
Go Deeper with SoulCollage® in Community! Are you seeking a place to nourish your personal practice of SoulCollage® and connect with other passionate SoulCollagers? The Personal Journey Learning Path at World of SoulCollage®…
Community, Support & Continuing Education for SoulCollage® Facilitators Facilitator Journey is a Learning Path at World of SoulCollage® designed specifically to provide professional development opportunities for trained SoulCollage® Facilitators. If you are a…