Kylea Taylor and Jim Schofield came to a workshop in Seena's home in 1998 and were so impressed by this elegant process that they offered to publish Seena's first book from their publishing company, Hanford Mead Publishers, Inc. Seena famously said, "What book?" and then agreed.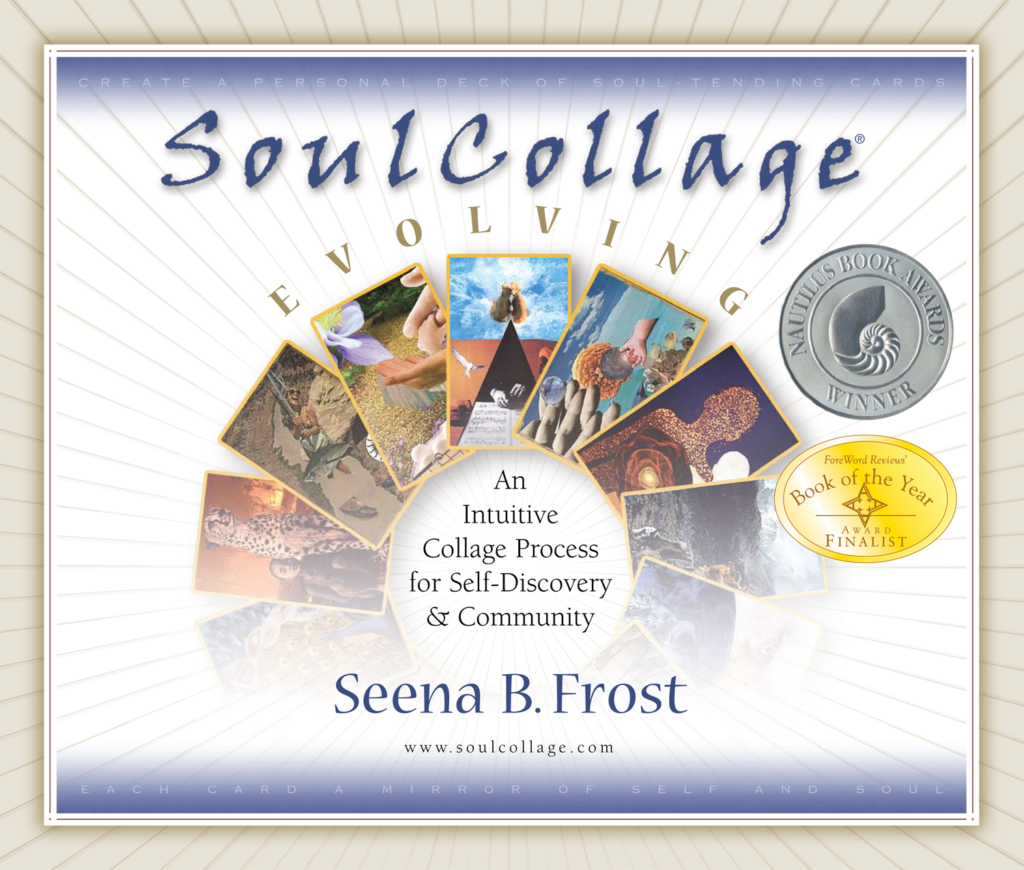 Finalist in ForeWord Review's 2010 Book of the Year Awards in the category: Body, Mind & Spirit

Silver Medal Winner in 2011 Nautilus Book Awards in the category Personal Growth/Self-Help/Psychology

Purchase at Hanford Mead, Official SoulCollage® Publishers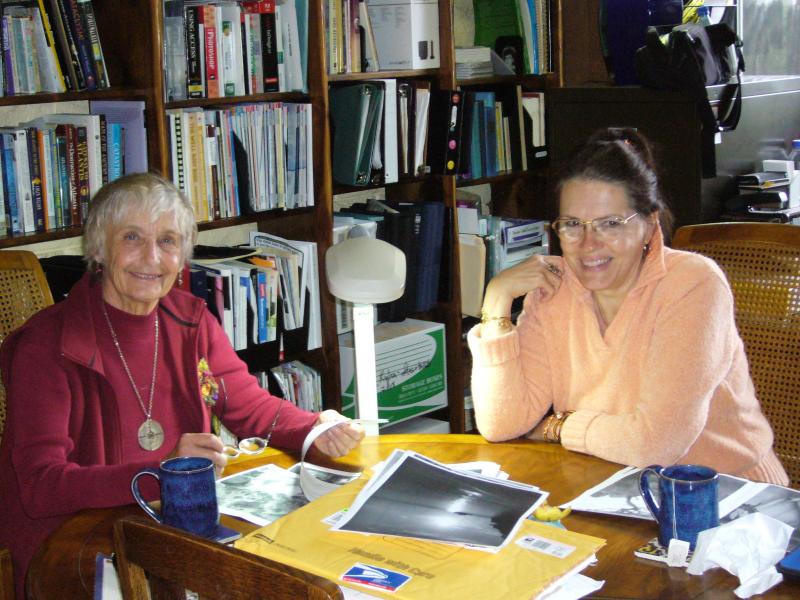 SoulCollage® Evolving gives you everything you need to contact your intuition and create an incredible deck of cards — one with deep personal meaning that will help you answer life's questions. Learn easy steps for making and consulting your cards.
How you can easily make and consult your own SoulCollage® cards
How you can work with the language of symbols, dreams, and archetypes
How you can let inner wisdom bubble up to answer your deepest questions
How you can create and nurture community with SoulCollage®
Get ideas of how to use SoulCollage® in groups of all kinds
Download Table of Contents PDF
"Seena Frost's work with SoulCollage® represents an insightful and original path to the depths…I cannot recommend this too highly."
Jean Houston Author, A Mythic Life, JumpTime
Translations
SoulCollage® Evolving has been printed in five languages: English: Dutch, German, Portuguese, and Mandarin. It is also available as a Kindle e-book in English and French. Ebook translations of SoulCollage® Evolving are in progress in Spanish, Italian, French, and Russian. Mariabruna Sirabella is the SoulCollage® Translations Coordinator working together with Hanford Mead Publishers Inc.
"[T]he most original contribution to the battery of tools for deep self-exploration and psychotherapy in years."
Stanislav Grof, M.D., Ph.D. Author, Psychology of the Future, Adventure of Self-Discovery, Holotropic Mind
"A terrific resource for spiritual circles, women's clubs, study groups, and anyone interested in archetypes or divination. Most highly recommended."
Fearless Reviews