All products available at Hanford Mead, Official SoulCollage® Publishers.
SoulCollage® Evolving gives you everything you need to contact your intuition and create an incredible deck of cards — one with deep personal meaning that will help you answer life's questions.
Finalist in ForeWord Review's 2010 Book of the Year Awards

Silver Medal Winner in 2011 Nautilus Book Awards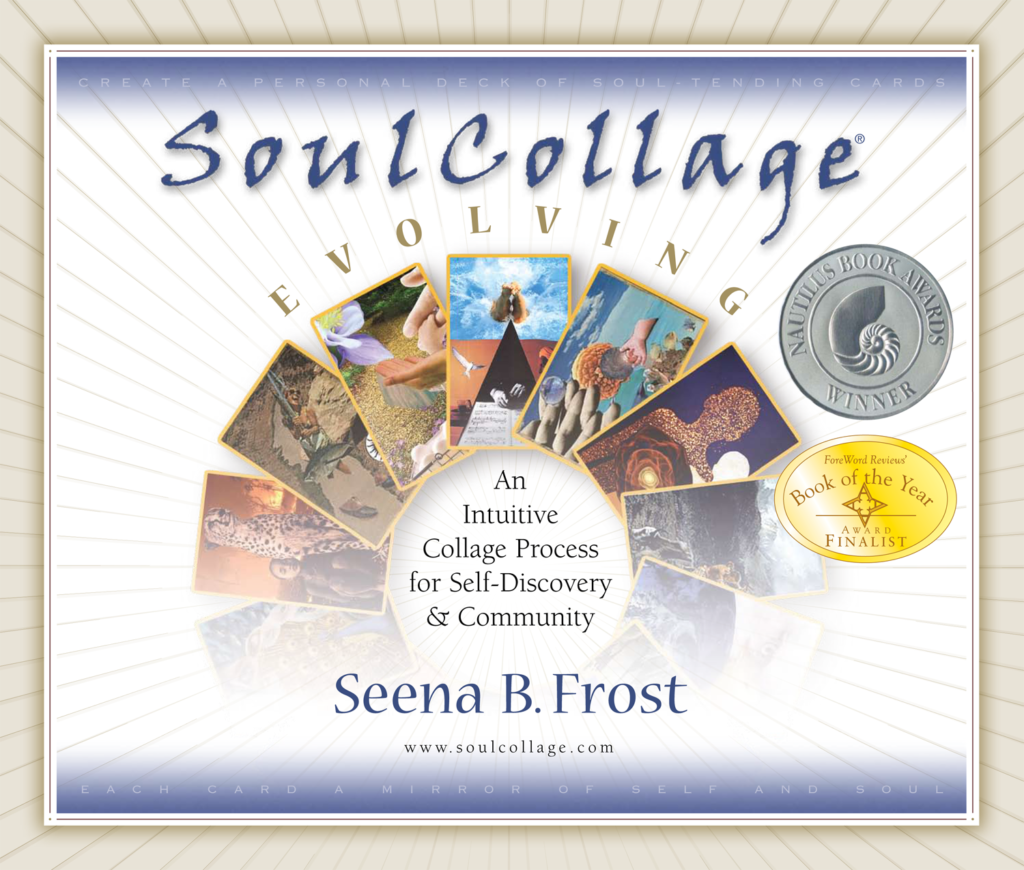 This book explains the easy steps for making and consulting the cards.
How you can easily make and consult your own SoulCollage® cards
How you can work with the language of symbols, dreams, and archetypes
How you can let inner wisdom bubble up to answer your deepest questions
How you can create and nurture community with SoulCollage®
Get ideas of how to use SoulCollage® in groups of all kinds
Audio
Available as CDs or Digital Downloads