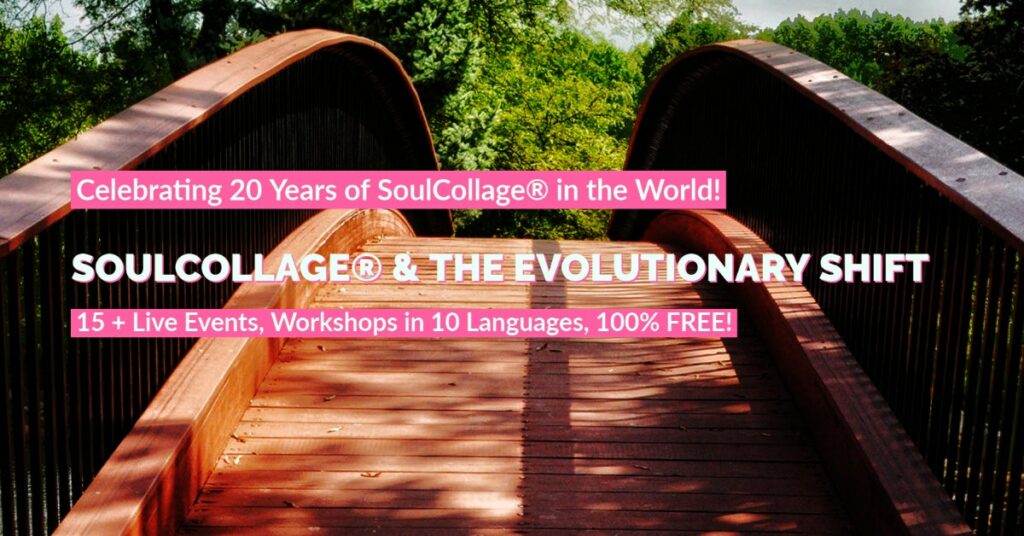 Our free live October event has come and gone but the Community Celebration Village at World of SoulCollage® lives on!
The Community Celebration Village is open until January 31, 2022*
It's not too late to learn, connect and experience community with SoulCollagers from around the world at the free SoulCollage® Community Celebration Village.
Enjoy free live workshop recordings in 11 languages.

Watch Lead Trainer Mariabruna Sirabella, M.S., LMFT give her Keynote Address "Shifting from Within".

Experience the Closing Oracle event and see SoulCollage® cards shared by SoulCollagers who attended live.
Since the first SoulCollage® Facilitator Training in 2003, over 5,500 Facilitators have been trained and are now teaching the method in over 50 countries! See short videos of SoulCollage® Facilitators sharing their stories at our World of SoulCollage® Village.
*After January 31 these workshop recordings will be made permanently available in the Personal Journey Learning Path, a private learning community at World of SoulCollage®. Membership is $59.99 per year and first time members can try it free for 30 days. Learn more and start your free trial.